An excellent piece written by Dave Trott appeared in Campaign today.
The article asks the question "what do you use for fuel; what motivates you to perform in your career?"   The example was taken from Peter Mead, of AMV fame in UK advertising.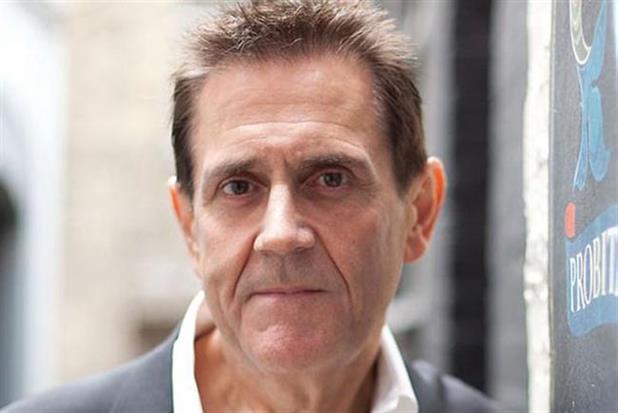 In his biography Peter Mead talks about his first job.
He was sixteen, he'd just left school with two 'O' level GCSEs.
He was applying for a job as a dispatch boy.
What Americans call a 'gofer': "Go fer this", "Go fer that".
Peter had two interviews: one was at the massive agency, J Walter Thompson.
"Peter didn't like being treated as a member of the lower classes, so he didn't take the job at JWT."
It was incredibly snooty, only the poshest people were employed there.
Peter was interviewed by a secretary in the 'personnel dept'.
Like JWT, she was posh: elegant high heels, two piece oufit, pearls.
Her accent was cut glass.
As she talked, it became apparent there was a huge gap between the people who worked 'above stairs'  who would be seen by clients.
And the lower orders, the 'below stairs' people who handled the daily running of the building.
Cleaners, doormen, van drivers, tea ladies, and dispatch boys.
She informed Peter that he would be starting at three pounds ten shillings a week (£3.50).
But what burned into Peter's memory was when he asked where he would eat.
She said "There is a staff canteen of course, but you won't be able to eat there on your wages. However, you can take your sandwiches into Berkeley Square and eat them there".
Peter didn't like being treated as a member of the lower classes, so he didn't take the job at JWT.
He took the job at the other agency instead.
He worked his way from the dispatch department to a job in account handling, and gradually worked his way up from there.
Eventually he opened his own advertising agency.
Eventually he persuaded David Abbott to join him.
Eventually Abbott Mead Vickers became one of London's best agencies.
Finally, becoming the biggest agency in the country, bigger than everyone, including JWT.
Peter says that on that day he got his wife to make him sandwiches.
He popped them into a Tupperware box.
Then he went to Berkeley Square and sat on his own, on a bench overlooking J Walter Thompson.
And he ate his sandwiches.
Exactly where that posh secretary had told him all those years ago that he'd have to eat his sandwiches.
Because people like him couldn't afford to eat in the JWT staff canteen.
It reminded me of something Gary Neville said.
Gary Neville had an incredible record as a defender for Manchester United and England.
He won the Premiership eight times, the FA Cup three times, the League Cup twice, the Community Shield twice, The Champions League twice, the Intercontinental Cup, and the Club World Cup.
An interviewer asked him where he found the energy and desire to perform consistently at that level.
Gary Neville said "Indignation is a great source of energy".
That was his fuel.
He knew he needed to locate that before every game.
Find something that courses through your veins.
A source of energy you can turn on when everyone else says it's time to quit.
Something that gives you an unfair advantage.
A bench where one day you're going to sit and eat your sandwiches.
This article was first published on campaignlive.co.uk
Filed under: Blog Post
|
Leave a

Comment
Tags:
Advertising
,
Career Motivation
,
Dave Trott
,
Motivation
,
Peter Mead
Many countries have experienced continuing recovery in their advertising media spend during 2014.  The forecast from Carat continues to show positive growth, although at a slightly lower level, during 2015.
Carat publish updates on their website: Here
Filed under: Blog Post
|
Leave a

Comment
Tags:
Advertising Media
,
Carat
,
Compare advertising media forecast 2014 to 2015
,
Media Spend Forecast 2015
Global Apple iPhone sales, by quarter, since launch of the original iPhone.
Data: Apple iPhone Sales Q3 2007 to Q3 2014
iPhone Announcement / Launch Dates
Original iPhone announced January 9, 2007 in USA (UK, France & Germany launch Nov 2007, plus Ireland & Austria in Spring 2008)
iPhone 3G released on July 11  2008 in 22 countries
iPhone 3GS announced on June 8 2009.
iPhone 4 announced June 7 2010 (white version not launched until April 2011)
From 2007 to 2011, Apple spent $647 million on advertising for the iPhone in the US alone.
iPhone 4S announced October 4 2011.  1 million sold in the first 24 hours and Apple later became the largest mobile manufacturer in 2011 by volume, with unit sales surpassing Nokia.
iPhone 5 announced September 12 2012.
iPhone 5C and 5S models announced September 10 2013.
iPhone 6 and 6 plus models announced September 9 2014.
Apple quarterly reporting periods
Q1 = Jan – Mar
Q2 = Apr – Jun
Q3  = Jul – Sept
Q4 – Oct – Dec
Data Source: Apple
Filed under: Blog Post
|
Leave a

Comment
Tags:
Apple
,
Apple iPhone
,
Apple iPhone Sales
,
Apple iPhone Sales Q3 2007 to Q3 2014
While I still firmly believe that when businesses fight solely on price they embark on a competitive race to the bottom.  Providing simplicity in how good value is accessed by your customers may be a great differentiator that augments a value message.  And this can divert some pressure from having to be the absolute cheapest competitor in order to claim difference or prowess in being a customer champion.
Providing simplicity to the customer can be difficult for the business.  It forces you to think about how to remove operational barriers and pressures on the customer to make them qualify in a way the business feels in control.
I first became aware of the change in approach at LIDL in 2013.  Thier activity in supplying a pop-up restaurant in Stockholm with LIDL produce showed more confidence over the quality of the food, extending relevance beyond their traditional the low price value.
This was followed in the UK by a recent TV campaign championing the surprising quality LIDL offer.
The UK ad reinterpreted the same idea for the British consumer and had middle class tonal appeal. The product quality established in a farmer's market scene, then using the reveal to show the way consumers were pleasantly surprised when the LIDL brand was revealed.
As both mid-price and value price competitors scrabble to demonstrate their worth and difference selling often similar commodities.  A new press ad from LIDL has now emphasised how at least one competitor makes it difficult for customers to access value similar to that offered by LIDL; because they don't make access to value simple and straightforward.
Having worked with Waitrose on their customer communications and services, I've come to appreciate the amount of training, dedication and focus required in order to provide a consistent quality of retail service. Particularly one that customers appreciate is truly centred around helping them gain better food. While providing cheap food in itself is easier.  Making your brand appreciated requires brand difference and service quality people respect and prefer.
If Tesco, Morrisons, Asda and Sainsbury's in the UK place barriers in front of service and make it difficult for the customer to identify if they are indeed truly gaining competitive value on price; they will continue to find the approach demonstrated by LIDL difficult to challenge.
There is an interesting article exploring these points further at Contagious: HERE
Sainsbury's have also made it less simple for customer's to gain value by halving the rewards available automatically through Nectar points collected for every £1 spent.  Sainsbury's intend to tactically deploy additional point bonuses that hope to target customer shopping benefits more closely, by incentivising specific purchase bevaviour.  But this adds a barrier to simplicity and the clarity of reward available on a regular basis for the customer.
Marketing Week discuss Sainsbury's change of Nectar Points: HERE
Filed under: Blog Post
|
2

Comments
Filed under: Blog Post
|
Leave a

Comment
Tags:
Apple
,
Apple iPhone
,
Apple iPhone 6
,
iPhone 6
This Bill Mauldin cartoon celebrated the plight of Russian author Boris Pasternak. 
 Pasternak won the Nobel prize for literature 1958, after his manuscript for Dr. Zhivago was smuggled out of the USSR, translated and published in Western Europe.  
 Pasternak narrowly avoided being exiled from Russia by the authorities, because the text was subtly critical of Stalinism, the purges and the Gulags.
 Maudlin's cartoon won a Pulitzer prize. The cartoon shows a Soviet Gulag scene, with two prisoners talking while they work on splitting a tree trunk in a forest. The caption reads: "I won the Nobel Prize for literature. What was your crime?"
Filed under: Blog Post
|
2

Comments
Tags:
Bill Mauldin
,
Boris Pasternak
,
Mauldin
,
Nobel Prize
,
Pasternak
,
Pulitzer Prize